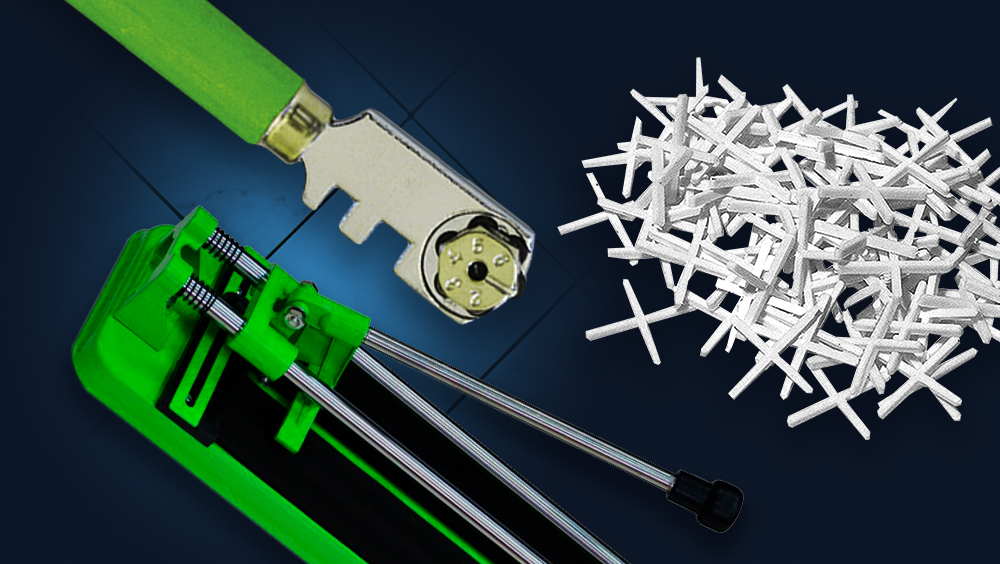 Many people have faced the repair of a house or apartment one way or another, and many of our clients do it professionally, so it's no secret that to perform construction and repair work you need a specialized hand tool. For example, to work with fragile materials, such as glass or ceramic tiles, there is no way to do without a special tool.
We offer only a proven and reliable tool to ensure that every customer is satisfied.
In the range of our site, you can choose all the necessary tools, parts and accessories for working with glass and tiles. You may need:
Crosses for a tile;
Glass cutters;
Suction cups for glass;
Tile locks;
Tile cutters
Various devices for tile cutters and much more.
The New-vist store offers only high-quality and safe tools of such a brand as FAVORIT.
Buying tools in our store, you can be sure of quality and reliability, and our management consultants will always help you choose something convenient.
We recommend using crosses, when there are any facing works, in particular, when laying tiles. Crosses – a consumable material, which adheres to the uniformity of the seams, fixation, height control, correction of material defects.
A glasscutter – a special hand tool, which, obviously, was invented to cut glass. There are glasscutters for domestic use and for production purposes. For household use, this hand tool produced in two types: roller glasscutters and oily ones.
Suction cups for glass have many different applications. For example: car maintenance, glass industry, finishing work, printing, woodworking industry etc. Vacuum suction cups are also usually used to transport and install glass.
To facilitate access to various communications, meters and other equipment that can be hidden under the tiles, it is convenient to use tile locks. The thing is that with their help, without special skills and abilities, it is easy to install an inspection hatch.
The New-vist store sells tile cutters with a length of 300-700 mm and a frame width of 140 -200 mm. With this tool you can as effective as possible cut different types of tiles.