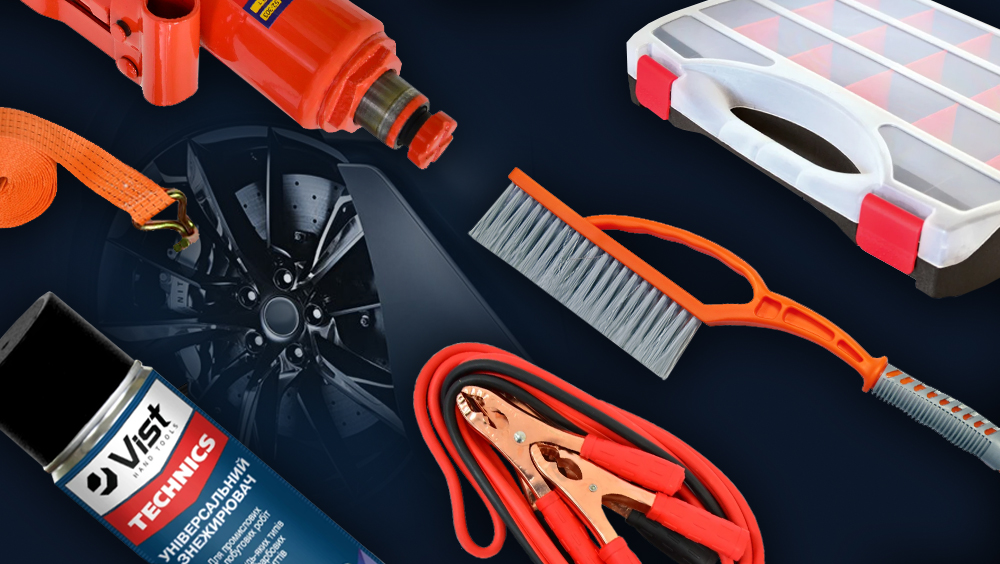 The car mechanic's tool has many advantages and opportunities. Any motorist will agree that there can be quite different situations on the road, therefore, you need to have a tool that will solve problems of any complexity.
If this is not taken into account, then many unforeseen situations can lead to a car failure, usually, in the most unexpected moments. Also, the car mechanic's tool is relevant for owners and employees of your car service, because it will greatly simplify and speed up the work, making it productive and productive. The New-Vist website presents a wide range of different types of car mechanic tools that can be selected by both professionals and beginners. At the same time, the cost of such constructions is as loyal and democratic as possible.
A luggage belt or luggage strap is a reliable car accessory that you can use in various fields of activity and life situations. Used to carry luggage, hold heavy containers in the hold of a ship or inside an aircraft. Belts differ in length from 0,8 meters – to 12 meters, and on width from 25 millimetres – to 50 millimetres.
Boxes/cases – are a small plastic suitcases, with a handle, for convenient transportation and movement of the necessary tool. They are also equipped with a cover and several compartments, most often with additional plastic trays. Cases are designed to transport, store hammers, collars, wrenches, gauges, and other tools, and the tray on top is designed to store smaller parts. Containers, or containers for workshops, are rectangular boxes of various sizes that can be mounted on a wall panel, or used independently. Made of durable, wear-resistant plastic, used to store small parts, small hand tools, fasteners, and more.
The remover for bearings is made of tool steel with a chrome covering which maintains considerable loadings. This tool is intended for dismantle of bearings. The car charger is intended for charging of rechargeable batteries of 6B and 12B with a capacity from 40 to 100 A/hour., and also protection against recharging and function of continuous charging. The jack mechanical is made of high-quality steel. It is used for hanging out of a wheel of the car at its replacement or insignificant repair. The hydraulic jack is characterized by big loading capacity. It is used at repair, cars, construction at various assembly and disassembly works. The measuring probe has steel petals fixed in the metal case. It is used for exact measurement of an interval between details. The manual winch includes a drum for winding of a cable and a metal cable. It is used for emergency drawing of the car. as well as the movement of goods.
The sponge for washing of the car is made of foam rubber, has two working surfaces: fleece and a grid. It does not leave scratches and divorces, also does not lose properties after washing. The sponge with an eraser is intended for washing of windows, mirrors, machine glass and other glass surfaces. removes dust and dirt. Does not leave lines and divorces. The foam rubber sponge is covered with a grid. This product is used for cleaning of glass. The brush for washing of cars has the adapter 1/2 "and 3/4". It is intended for washing of cars with hose connection. harms the paintwork of the car.
In the New-Vist catalog you can find: summer washer, winter washer, car shampoo. Summer washer is used for car glass, removes dirt and greasy stains. Winter washer is used to clean the outside of car glass and headlights. Removes dirt, salt, greasy stains, as well as protects against freezing. The liquid is safe for wiper blades and rubber glass seals. Winter washers are presented in a volume of 1 to 5 liters and can withstand temperatures – 80 degrees.