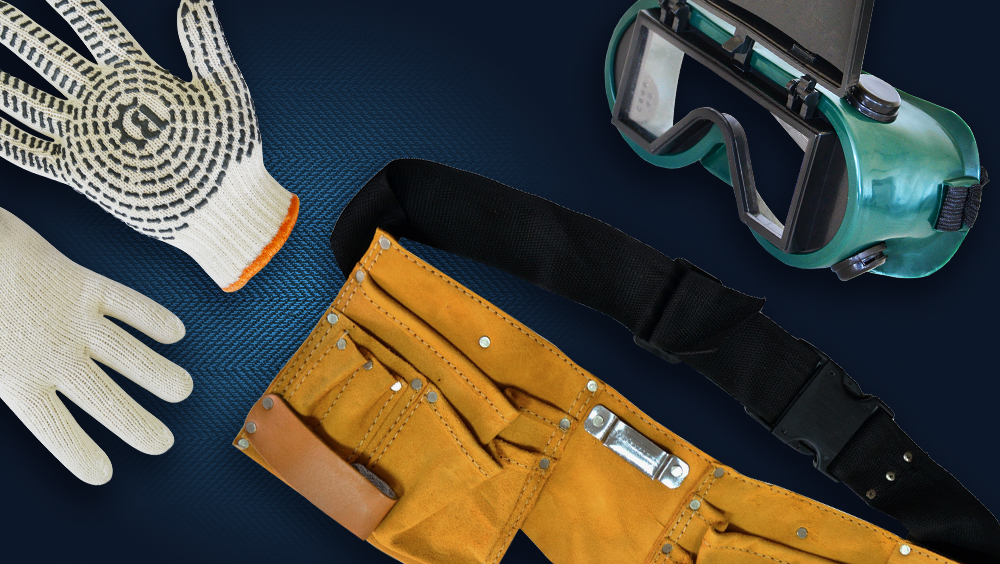 To avoid any problems with storing keys, dowels, screwdrivers, drills and other tools, we recommend using tool bags and other accessories to organize your property as good as possible.
TM Berg, TM Technics tool bags, pockets and belts are designed for mobile transportation and convenient storage of both large and small tools. We recommend storing smaller tools in small pockets: screws, drills, etc. Narrow pockets are well suited for screwdrivers and wrenches. The pockets are fastened with Velcro, which contributes to higher reliability – the details will not fall out on the road.
Mounting bags and backpacks are usually equipped with a rigid frame and a sealed bottom, so they do not deform during operation. Strong handles together with shoulder straps provide comfort.
On the New-vist website, you have the opportunity to purchase:
Gloves;
High-quality overalls for painting works;
Masks and goggles;
Helmets and headphones for repairing works;
Signal vests, rubber knee pads
etc.
When performing any construction, storage, installation, household or garden work, protection is required to avoid any injuries. One of the main safety rules is the mandatory use of personal protective equipment. Work gloves and mittens are used to protect hands from cuts, punctures, and for comfortable work.
In our catalogue you can buy masks and goggles for individual respiratory protection and protection against small particles of machined material.
Protective helmet is the main means of protecting the head in the workplace. Areas of activity where protection is needed are: construction, logging, work in mines and tunnels, metallurgy, oil and gas production, as well as maintenance and adjustment of production equipment etc.
Noise-canceling headphones are required when carrying out the work where a high noise background is provided. This type of product protects the hearing organs from dangerous sound effects.
Painting overalls will protect the painter and plasterer, during painting, from splashes and evaporation of paints, solvents, acids and alkalis, as well as other particles and dust. This suit is made of polypropylene. For complete protection, in addition to overalls, we recommend buying a respirator, goggles and gloves. In conditions of increased danger, poor lighting, or if there is a need to attract attention, we recommend buying reflective vests. On brightly colored vests, there are reflective strips, thanks to which you will be visible even in low light. People, whose professional activity is associated with a long stay on their knees, for example, when laying tiles and other work in the construction industry, will need protective kneepads.
To make it convenient to work on the road, at various sites, and just to transport tools and accessories, the manufacturers offer a wide range of devices: belts for tools; mounting belt, reinforced; tool pockets; belt to pockets for tools; summary for tools, bags and backpacks; vest with pockets for tools; holster for drill, etc.