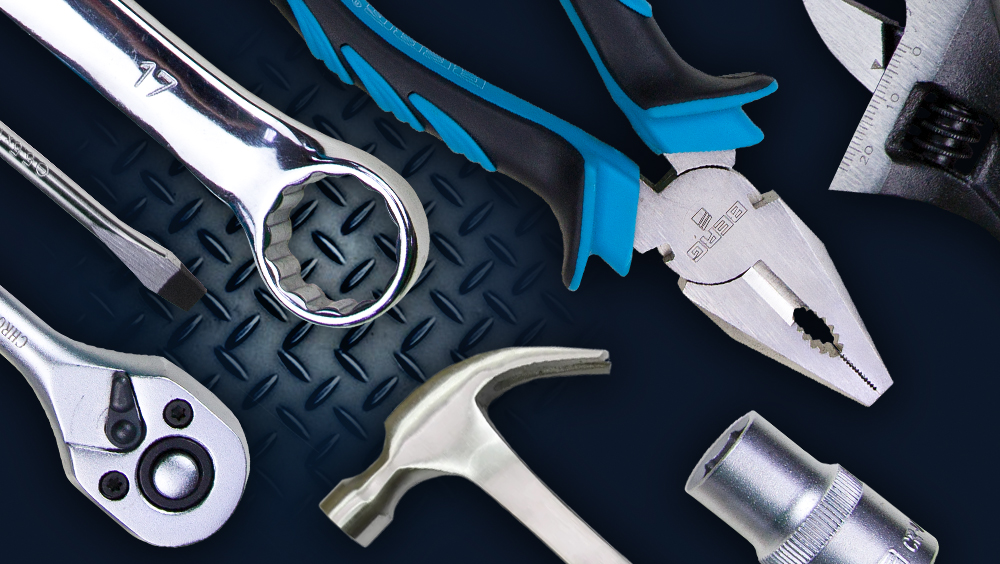 The metalwork tool can be divided into several groups: percussion, cutting, fastening-clamping, hinged-sponge.
For processing and grinding of wooden and metal surfaces are:
– Files, sets of files.
For work with metal to 10 mm use the hinged and sponge metalwork tool:
– Pliers, side cutters, pincers, nippers;
– Scissors on metal;
– Pin cutters, pipe cutters;
Among the fastening and clamping tools can be distinguished:
– The lens;
– Clamps, sets of clamps;
– Trumpet and adjustable wrenches;
The percussion instrument usually deforms the material, to change its shape. This instrument is also used during installation/dismantling, repair or on a construction site. In this group we should highlight:
– Mallets;
– Hammers, picks;
– Sledgehammers;
– Axes;
– Breaks and chisels;
There is also a tool for connecting (disconnecting) threaded connections and replaceable working nozzles of prefabricated metalwork and assembly tools:
– Wrenches, wrench sets;
– Collars, rattles;
– Extension cord, adapters;
– Sets of heads
The tools of the locksmith should also include screwdrivers (flat and cross slot, percussion and dielectric) and nozzles (25mm, 50mm, 65mm, 100 mm with different types of slot).
Joiner's tools are usually used for woodworking:
– Saws, hacksaws, mitter boxes, hacksaw blades;
– Chisels, sets of chisels;
– Planes;
– Clamps, sets of clamps.
The main advantages of our tool are:
extended service life;
ease of use;
ergonomic handles;
security;
high strength;
universality;
nice price.
We offer a quality tool at an affordable price.